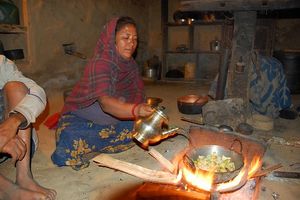 cc licensed flickr photo
shared by
MC-Leprosy
'Women hold up half the sky'
- Chinese Proverb
If you only read one book in 2010 please make it 'Half the Sky' by Nicholas Kristof and Sheryl WuDunn.
They say...
"We wrote a book devoted to women in the developing world because if you want to fight poverty and extremism, you need to educate and empower women and bring them into the economy. " "Half the Sky lays out an agenda for the world's women and three major abuses: sex trafficking and forced prostitution; gender-based violence including honor killings and mass rape; maternal mortality, which needlessly claims one woman a minute. We know there are many worthy causes competing for attention in the world. We focus on this one because this kind of oppression feels transcendent – and so does the opportunity. Outsiders can truly make a difference."
This is a devastatingly sad and hard hitting book that will open your eyes to the plight of women and girls around the world.
Follow Nicholas:
in Facebook
on twitter
via the 'On the ground' blog
and buy the book on Amazon